Testimonials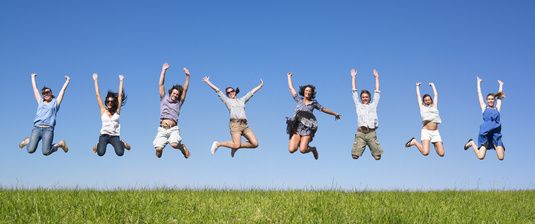 "I have developed strength, flexibility and friendship. The family environment mixed with hard work."
DD
"Major improvement of ankle, hips, neck & back. Careful, courteous, professional attention. There is no sense of hurrying through the treatment. Individual care and attention. Great asset in the community."
BR
"I enjoy the staff the most. Working with everyone has been a joy and makes having an injury bearable."
CP
"Great Results! Moving like younger person able to be more flexible and feel more energetic.
Everyone is very pleasant! None of the employees seem to have a bad day. Always greet you with a big smile and nothing is too much effort for them.
Very willing to help you any way they can, so you can reach full motion and be pain free. I look forward to coming to the monthly maintenance program, like family to me."
PR
"I now have more flexibility, motion and less pain since therapy.
The professionalism and friendly atmosphere on every visit.
I highly recommend laser treatment for anyone that needs it. It made a big difference for me and my recovery time. And a big Thank you to all of you at WPT for making recovery enjoyable."
JK
"Excellent
Good Results and super staff
Each visit showed me how much I have improved"
BZ
"The staff is pleasant and cooperative. The facility is clean. The hours are very convenient.
The wellness program is a wonderful program that has enabled me to continue with a strengthening routine without the high cost of a gym. I am supervised and given new challenges as needed!"
DA
"Improved flexibility and strength in my post-surgical ankle.
Friendly and caring staff that answers your questions and truly wants to see you meet your goals."
KP
"Staff works with you with payments and treatment. They get straight to the root of your problem & help fix it.
Staff knows what they are doing and they give you tips on what you can continue to help yourself.
Staff is a very friendly group of people who care about you."
LR
"Steady improvement in my back combined with increased knowledge of the cause and treatment of my problem.
The personal attention and the program tailored to address my back problems."
TH
"Stephanie is a 'multi-task' person. She attends to several cases at the same time. However, she makes you feel as though you are her only patient. Her skills, patience, and encouragement are greatly appreciated."
≈D/C
"Thank you for all the help. Because of your team, I am able to resume activities at a higher level. Again, you guys were great."
Knee Replacement
"Mark has been very informative and professional in my treatment. He shows extreme patience and concern. The time and encouragement he gave me are especially appreciated. Yes, I would recommend Woodstown Physical Therapy to my friends."
D/C
"I was very pleased with the results of my Physical Therapy. I know that I am walking better and feel safer when I walk. Braces are working well. Thanks! to all and Janee' too."
"This is my second time here and both times were a wonderful experience. WPT therapists are wonderful and I owe them so much. I went from being bed bound to back to the gym."
"Everyone was extremely friendly and helpful. Thank you!"
"Everyone was very helpful. I (am) now without pain that I had for two years. Thanks to the great therapist and tools to help me at home."